This giveaway is now closed.Thank you for your participation.
The winner is Beth K. @ yahoo!
Congratulations!

I'll be honest. I've been researching the
Comfy Easy PC
for a while as a possible Christmas gift for Baby Bug. Initially, it looks like a great product since she's very interested in computers. After all, she sees me constantly at my laptop! My only concerns were if it would hold her interest long enough to make buying it worthwhile and if it was kid friendly where she could use it on her own.
So when I was asked if I'd like to review the Comfy Easy PC, I couldn't believe my luck! I felt like I just won an amazing giveaway!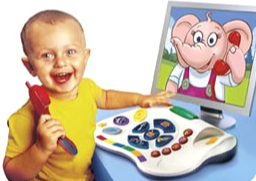 "The Easy PC System has been designed with toddlers in mind, and fits their motor and cognitive skills. The System allows young children to enjoy and learn from various activities, without requiring reading skills or the ability to use a computer mouse. Children progress at their own pace according to their own level, interest and growth."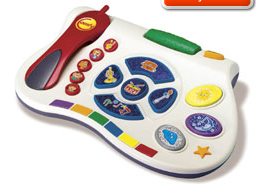 The initial system comes with the keyboard, installation/software CD, USB cable, and instruction manual. The set-up was easy and we were up and running in minutes. This is very important especially when you have a child anxiously waiting to play it!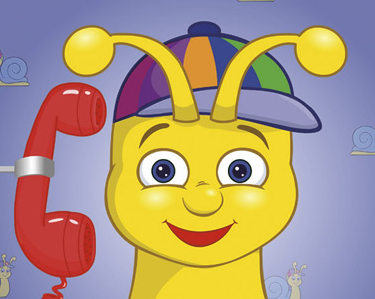 The great thing about this system is the bold and colorful Comfy Characters that encourages your child to play along and interact with the program. Baby Bug was thrilled with all the sound effects and I could hear her constantly laughing as she pressed each button to see what would pop up on the screen. And speaking of buttons, the large and colorful buttons on the keyboard make it easy for her little fingers to use.
This system is geared for children from ages 1 - 5 years old and there is a wide variety of software available for each age group. This means that Girlie Girl and use it, too! The cool thing is that each software comes with it's own overlay that you place on top of the keyboard so that the pictures on the buttons will always correspond with the software. How great is that?
If you'd like to try it out for yourself, you can visit their
online demo here
. Find out why
PC Magazine
named the Comfy Easy PC one of the top 10 hottest kid-friendly gadgets!
Now comes the fun part! The generous people at Comfy Easy PC would like to give away a system to one lucky winner! In addition, they'll also include TWO software titles of your choice for a total value of $110! Wouldn't this make a great Christmas gift?
To enter, just stop by the Comfy Easy PC site before
midnight December 5th
and browse through the
available software titles
. Then come back here and mention which two you'd like to receive if you won. That's it! A random winner will be selected and notified on December 6th.
For extra entries, just subscribe to
my feed
or mention this giveaway on your blog with a link back here and to
Comfy Easy PC
. Please let me know if you're doing/did the extra credit so I can make sure you're entered properly.
Please make sure you leave a way to contact you in case you win!
This giveaway is open to U.S. addresses only.