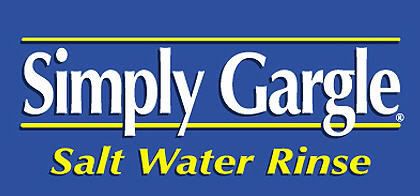 When I was younger, I remember my Mom diluting salt into a glass of warm water and making me gargle it whenever I had a sore throat.
Well, now there's
Simply Gargle
. The Simply Gargle Salt Water Rinse soothes and comforts a dry or irritated throat. What makes these great is the convenient sized travel pouches that you can throw into your bag as you're running out of the house.
"As the name implies, the gargle's
ingredients
are simple. Starting with a base of purified water, sodium chloride (salt), sodium bicarbonate (baking soda), and benzoic acid, Simply Gargle then adds a variety of healthy antioxidants, including witch hazel, grape seed, sage, rosemary, and rosehips extracts, and plenty of Vitamin C. Combine all this into one convenient packet, and you have a healthy rinse that fits in your pocket or purse."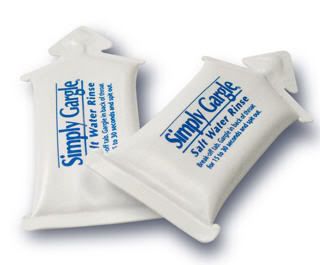 I was sent a sample package of Simply Gargle and decided to take it with me on my flight. After asking the passengers, "Chicken or Beef?" about 50 times, my throat does tend to get a little irritated. It actually worked pretty well. I was afraid that it may taste weird and make me want to gag (I hate to gargle) but found that I was able to use it just fine. It help sooth my dry throat and and I was all ready to start the next phase of the in-flight service.
Each dose is 0.4 fluid ounces and a 36-pack will cost approximately $17.00.
Thank you to the
Parent Bloggers Network
for this great review opportunity. Stop by their blog to read other reviews on this and many other products.