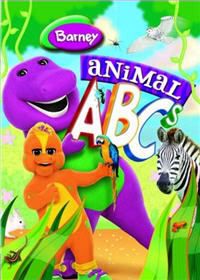 Like most parents, I've grown pretty tired of Barney over the years. However, my kids love him so I try to endure.
Barney: Animal ABC's
was actually a nice surprise. Baby Bug loves all kinds of animals and that's what Barney uses to go through the alphabet in this newly released DVD. It was able to hold her attention and she wanted to watch it over and over again. Eventually, she started recognizing and reciting the animal name before Barney did. Now that was pretty cool!
What I really liked is that they used footage of real life animals, not drawings. This really helps her associate the word with the subject.
Fun and educational - what more could you want?
Thank you to the
Parent Bloggers Network
for another great review opportunity.