This giveaway is now closed. Thank you for your participation!
The winner is
Living for God
.
Congratulations!
All kids love to hear their name. Well, at least mine do! What better way to give the gift of reading to a child than through a personalized book made just for them. Introducing
The First Adventures of Incredible You
by the talented ladies at
Custom Made For Kids
.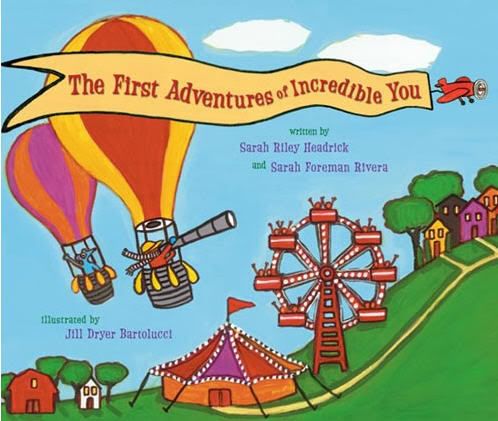 "

The First Adventures of Incredible You

is a delightful, rhyming book about the everyday experiences and sensations of a young child. From splashing in rain puddles to cheering on a favorite team to smelling a favorite family food, the book tells the story of this child's first several years of life. By adding the names of special people and places in the child's life to these universal experiences, the special child in your life will believe

The First Adventures of Incredible You

was written especially for him or her."
The amazing part of this book is that it can be tailor made to almost any type of family including those with adopted children. There is a 100% satisfaction guarantee so you know they stand proud behind their work.
Want a chance to win this wonderful book (vallue $41) for that special child in your life?
Here's how to enter:
Stop by Custom Made For Kids before

midnight October 18th

to find the answer to this question - "Who is the illustrator of The First Adventures of Incredible You?" (hint: check out the About Us section)

Then come back here and leave your answer in comments. PLEASE PLEASE PLEASE leave a way to contact you.
Free shipping to all U.S. addresses. If you live outside the U.S., you can still win the book but you must pay for international shipping charges.

For extra entries:

Subscribe to my RSS feed so you can stay on top of all my giveaways. Believe me, there's a lot more to come!